I'm the helpdesk manager here at MJL — which means that any question that gets sent to the site drops straight into my inbox. It's given me some pretty amazing (and pretty random) interactions — everything from the sobering (where to get information on Jewish death and burial quickly) to the wild (visiting students looking for a Rosh Hashanah dinner with hot guys, I'm looking at you.)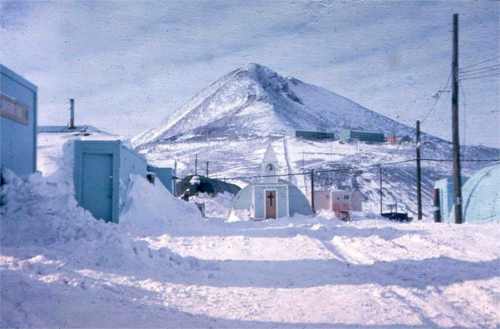 By far the most unusual request, not to mention the most far one, has come from Dr. Don Shuwarger, a Jewish doctor who's doing an extended tour of duty in the South Pole. He's been writing a blog about his experiences, but we took the chance to ask him a few questions about High Holidays, prayer, and life when you're as south as it gets.
What are you doing in Antarctica? How long have you been there?
I've asked myself that same question. I am working at McMurdo Station as a physician. I arrived the first week of September (2008) and will stay until the end of February 2009. I am taking a sabbatical from my medical practice of 20 years.
Are there other Jews in your base?
Yes, but finding them can be somewhat challenging. So far, I've found Marci, Linda, Brody and Cary. They come from a wide variety of backgrounds and observances.
Have you ever had instances where being Jewish was a factor in your duties, or in your everyday life there? How did other people react to it?
Sure. For example, I requested to be off work for Rosh Hashanah and Yom Kippur. This request was granted without question. I requested to access streaming video of a Rosh Hashanah service over the internet, but this was denied because of limited bandwidth and the complete prohibition against streaming media. Also, there is no truly neutral worship center for Jews (or any non-Christians for that matter). The non-denominational chapel (Chapel of the Snows) has a stained glass cross in the window. The cross has a six-pointed star at its intersection. It's kind of unique. The altar cloth is vintage Unitarian Universalist.
How did you end up celebrating Rosh Hashanah this year?