All week, we'll be spotlighting the year's best new Jewish culture in books, music, television, and more. Next: The best Jewish characters on TV.
Jewish literature might be bigger than ever — the success of books such as The Yiddish Policemen's Union and Everything Is Illuminated will attest to that — but, while a few books flourish and are read by everyone in the world, some of the most worthwhile Jewish books have yet to be discovered by the masses. The next time you feel the urge to read the same book that everyone else in your synagogue is reading, pull out one of these books and suggest it to them.
So Punk Rock (And Other Ways to Disappoint Your Mother) by Micol and David Ostow
The wildest story you'll ever read about Jewish day school in the suburbs. While all the stereotypes are there — overweight, stuck-up religious boy; introverted Pynchon-book-toting hipster girl — they spring to life in a story that embraces the crisis of identity, politics, rebellion, and trying to make sense both of growing up and of being Jewish.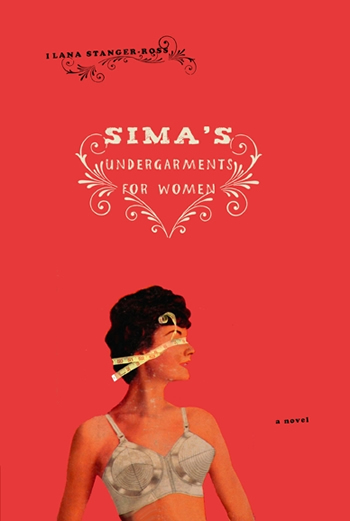 Sima's Undergarments for Women, Ilana Stanger-Ross
While hitchhiking through America, a young Israeli backpacker takes a job at a bra shop in Brooklyn owned by a 60-year-old woman named Sima. The writing is sentimental without being sappy, and despite some obvious plotting, and some big reveals that don't happen, it's a moving portrait of Jewish women at two very different stages in their lives — although not as different as either would believe.
A Novel of Klass, Curt Leviant
Leviant's barely-transparent Philip Roth-meets-Asher Lev protagonist is the last great unrecognized (and bitter as hell) Yiddish master painter. Under other circumstances, the book's promise of two separate endings sounds like a cop-out, but in practice, it fits the book's cranky and lovable protagonist perfectly. The book is funny and sad and self-deprecating and, unexpectedly, beautiful.
Paul Was Not a Christian, Pamela Eisenbaum
You might think it's crazy to put a book about a Christian apostle on a Jewish list. But that's only because you haven't read the book. This elegant and passionate defense of Paul is both a riveting biography — pieced together from the details that we have about the man, wildly varied and sometimes directly conflicting — and a fascinating portrait of early Christianity, when some of its founders were molding it into a religion and others were attempting to use it as a revolution to rescue Judaism from the moneylenders and Roman peons who were controlling it.
The Guinea Pig Diaries by A.J. Jacobs
Though you might've heard of this, or even read MyJewishLearning's interview with the author, A.J. Jacobs' third book didn't make quite as big a splash as his first two. Maybe it's because it's so straight-up zany (in one chapter, Jacobs renounces lying, even when it means having awkward conversations with his boss or in-laws; in another, he hires a personal assistant in India to send his wife emails). Or maybe because so many people (like me) wanted to keep this volume as a secret pleasure. Well, secret's out of the bag.