Last year I was chatting with a member of my congregation over bagels with our Tot Shabbat families. She mentioned a mutual friend who has a photo of himself with Robert Redford on his wall.  Having been a big fan of Redford as a young adult, that is – years ago – I was tickled.  But in this conversation I noticed that another young woman who was standing with us at that time had a blank look on her face. I asked her if she knew who Robert Redford was, and she said, "no."  Oh, did I feel old!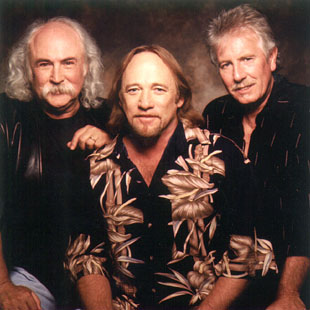 Last week I saw an interview of Crosby, Stills and Nash on a morning TV show. You know Crosby, Stills and Nash, right? They were (and still are) a folk rock supergroup of the sixties, seventies, and beyond.  "Teach Your Children" is one very famous song they contributed to the American musical lexicon. I still listen to their music regularly for its beauty, power and social justice themes. I wish the folk rock music of that era was still the cultural currency of our day!
So imagine my surprise when I sat at a table in a very crowded Apple Store in NJ and noticed a very familiar looking man standing next to me, talking with some companions. I know I could be wrong, but I was thought it was David Crosby. I was so excited; I opened his Wikipedia page to check the photo while he walked away. At that moment the Apple Store technician, clearly 25+ years my junior , came over to assist me. I was all excited — "Hey, he was just standing here!" I said as I pointed at the picture.  The technician gave a cursory look at the web page and said, "oh", "now how can I help you?"  I was frantic to find someone in the store who had noticed the (apparent) celebrity, so I searched the faces of the crowd. No one seemed to have noticed. Young, almost all a generation younger than my own, they were oblivious.
Ok, I really feel old now.  But I am still firmly in middle age! As my own children are finishing college, I have become very reflective of the meaning of this time in which we live and culture of the next generation. The mantle has been passed and their cultural icons that are now emerging are shaping our world. It doesn't help to pine away for the loss of the passion of the sixties and its voices. This generation owns it now.